Testimonials
Pat & John Morosin
1st Aug 17
Sue Lobsey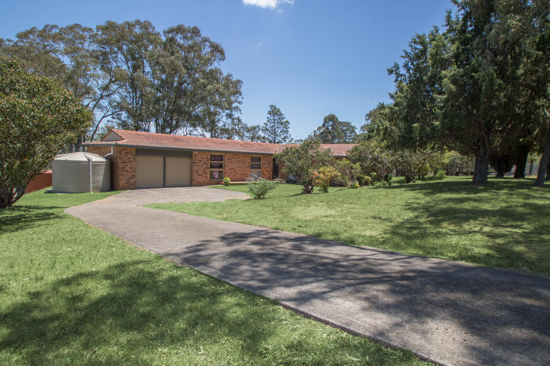 Thank you Sue for all the help you gave us while selling our house. It was great to be able to phone you whenever (which i did a fair bit) and have you there to answer all our queries. We were very grateful you were able to get us such a good price.
Jenny Turner
1st Aug 17
Sue Lobsey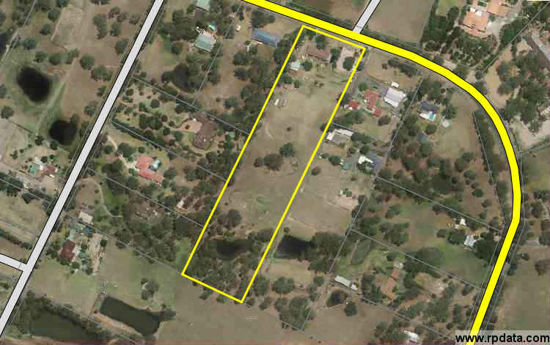 Dear Sue, from the very first time I started seeing your "Property Sold" signs around the area, I used to think yep Sue is going to sell our place at Box Hill when the time comes. Well I never envisaged it would of have been such a stressful and challenging experience for everyone, however with all your experience, persistence and drive you got the ball across the line. A huge thank you from the bottom of my heart for all the work involved and the friendship we built through the process.
Danny & Jane Baldwin
20th Jul 16
Sue Lobsey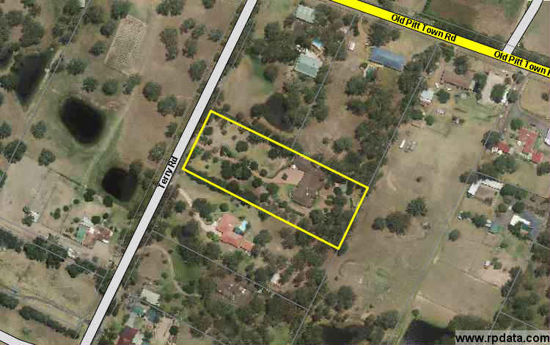 We put our property on the market with Sue and within a few weeks, it sold, she really made the whole process run smoothly and stress free. Sue will go above and beyond for her clients and for this reason we would recommend anyone who is looking at buying and selling a home to use Lobsey Property.
Danny & Jane Baldwin
Rose Samuels
30th Jul 15
Sue Lobsey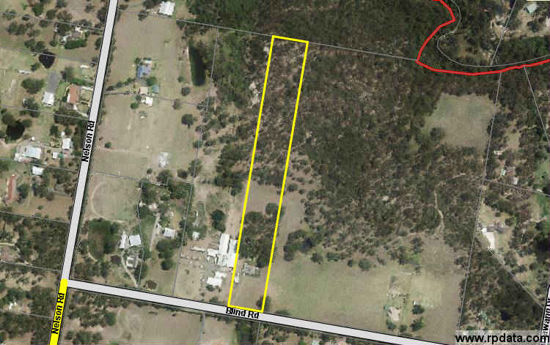 I'd like to say Thank You. I see the familiar Lobsey signs everywhere, but you always made me feel like I was your only customer. Thanks for your time and effort and the answering of millions of questions. Rose
Rose Samuels
Bill, Judy & Meg Todd
16th Jul 15
Sue Lobsey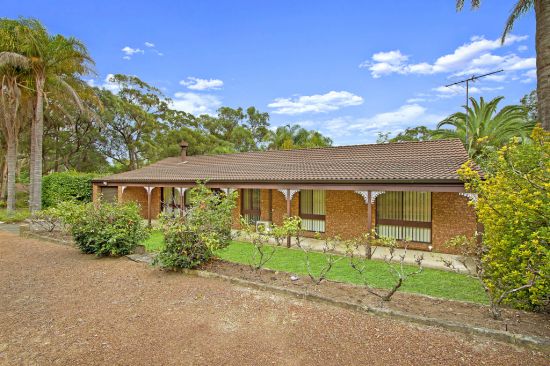 We would like to thank you for wonderful job in selling our mothers home. Your professionalism, advice and kindness meant a great deal to us and we would be more than happy to recommend your services should we be asked.
Kind regards
Meg, Bill & Judy Todd
Meg, Bill & Judy Todd
Colin & Sam Eldridge
23rd Jan 15
Sue Lobsey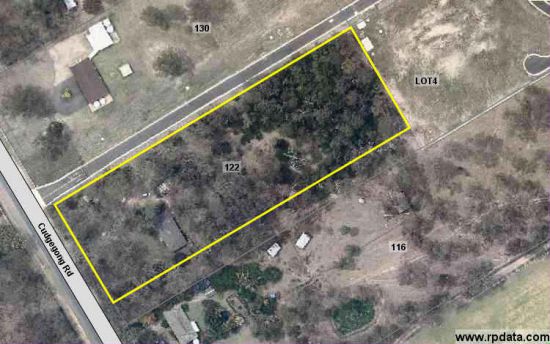 I would recommend Sue Lobsey, as the agent to get the job done, if you want to get the best deal for the sale of your property. Sue, as a former local, has extensive knowledge of the area. This always helps in matching the buyer with their ideal property.
She introduced numerous, potential customers to me and through her efforts was able to get me top price for my property. I found Sue to be extremely approachable and friendly and answered my numerous calls to her, immediately, being efficient and enthusiastic in all her dealings with me.
A satisfied customer,
Colin & Sam Eldridge
Phil & Denise Wholohan.
7th Dec 13
Sue Lobsey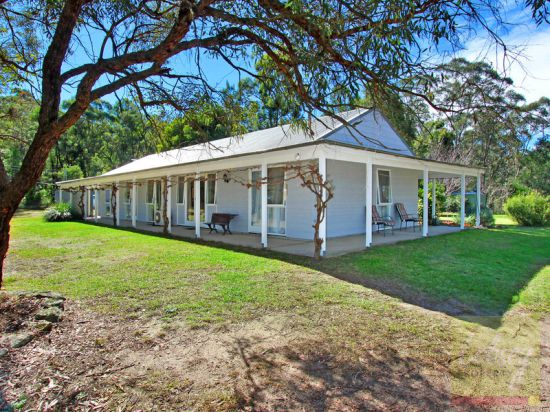 Hi Sue,
We can't thank you enough for the time & effort that you put into the sale of our property at East Kurrajong. Your honesty,integrity & willingness to go the extra yard for us is very much appreciated & we will not forget your efforts! Denise & I have no hesitation in recommending you to any sellers & buyers who are considering an agent. We hope the future is golden for Lobsey Property,& may you prosper.
Phil & Denise
Hosna Girowal
15th Sep 13
Sue Lobsey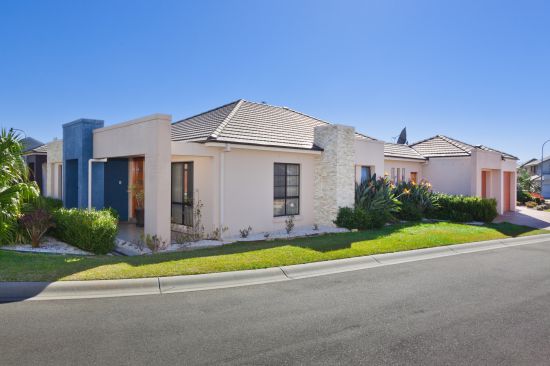 Hi Sue,
It was a pleasure dealing with you throughout the whole process. You were very professional, accommodating and flexible. We are thrilled with our purchase and will be sure to contact you should we wish to sell or buy a property in the future.
Regards
Hosna
Dave & Natavia Furnell
5th Sep 13
Sue Lobsey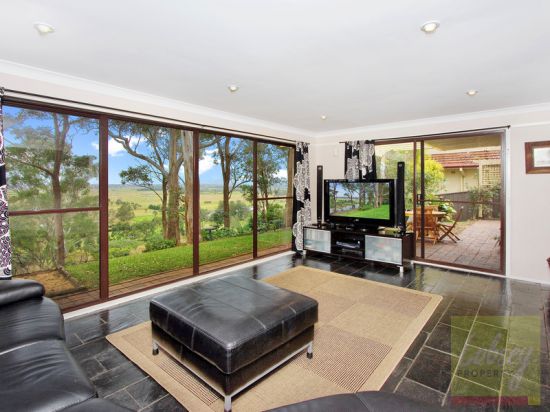 Dear Sue,
As the dust settles from all the frantic activity over the last few weeks we are catching up with all those things pushed aside in the rush. It is with great pleasure that I find myself in a position to thank you for your commitment and professionalism in relation to the sale of our house and for the great result that you achieved for us.
When asked by friends and neighbours who we would recommend to sell their house, our answer is simple. Sue's results speak for themselves. Look at the sold stickers on Sue Lobsey signs everywhere you go, or check the RP data. Sue is unpretentious, genuine and diplomatic. Her stress free approach flows into a higher rate of listings and sales than other agents in the area. Sue is the heart and soul of her business and she lives and breaths real estate. There is no doubt selling property is Sue's great passion and if you want someone to do what they say they will, Sue won't let you down.
Thanks again for your hard work Sue and we'd be happy to talk to any prospective clients you have who would like to ask us questions about our satisfaction and our experience with the whole end to end process that you managed so well.
Kinds regards,
Dave and Natavia.
Chris & Jodie Rhone
15th Aug 13
Sue Lobsey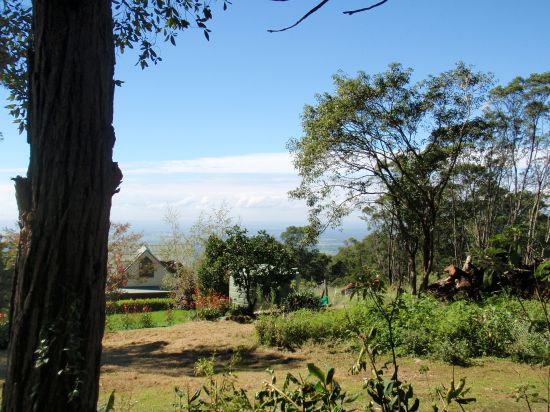 Dear Sue,
We would like to thank you for selling our property at Warks Hills Road, Kurrajong Heights.
You did what several other larger agents could not, achieve a sale!
After trying the other local larger agencies, we finally gave up using them as they NEVER did what they promised....
They did not keep us up to date with enquiries and they never called us regularly, it was always a one way street.
We have been very happy with the service you provided, you NEVER let us down.
Thank you for be so enthusiastic, encouraging and mostly for always giving us 110% of yourself.
We highly recommend your agency to anyone who wants great service, honesty and results.
Thank you Sue.
Best wishes,
Chris and Jodie Rhone
Ivan & Sharon Lodewke
24th Jun 13
Sue Lobsey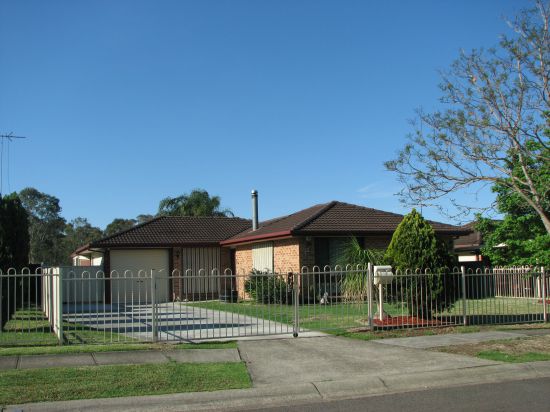 We purchased our first investment property from Lobsey Property and experienced a very professional service and seamless process.
It was a pleasure to deal with Sue Lobsey and she provided us with guidance on our purchase every step of the way and made it all seem
so easy. This experience and knowledge we gained from our first purchase has given us the confidence to purchase more properties.
We have met many real estate agents in the industry and must state there is no one more ethical, sincere and genuine than Sue Lobsey
and will not hesitate to make more purchases from Lobsey Property when the opportunity arises.
Best regards
Ivan & Sharon
Amanda Dennis
15th Jun 13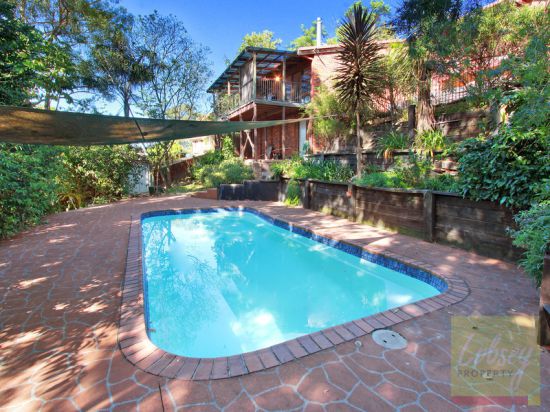 Hey Sue, thanks for doing such a great job selling my house. Your reputation precedes you and you are everything you say you are. Absolutely impressed with who you are as a person and real estate agent. My neighbors are probably selling at the end of next year and I have recommended you to them. I'm sure we will see each other or chat again soon. But just want to wish you all the luck in the world. Be safe and enjoy your time with your family over the holidays. Lots of love. Amanda.
Merlene and David Barratt
13th May 13
Sue Lobsey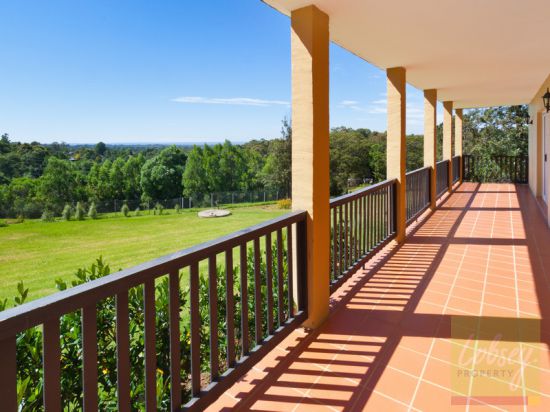 "We listed our property for sale with Lobsey Real Estate and in less than 10 days Sue had secured a purchaser for the price we wanted. We were amazed at this remarkable result as market conditions were slow with many similar properties remaining on the market for months. We are convinced that Sue's selling style made the difference. She has a gentle, feminine approach that give prospective purchasers the time and space to make up their minds without feeling pressured. We have every confidence in recommending Sue to anyone intending selling their property.
Mike & Deb Harris-Walker
16th Mar 12
BEAUMONT HILLS
Sue Lobsey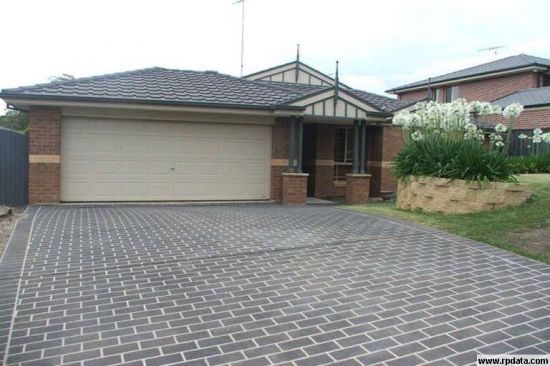 We wished to sell up our investment in Sydney and spent some time looking at agents that we would feel comfortable working with long-distance. There appeared to be a lot of people in the real estate business concerned only with getting 'paid' and tried to force us into packages with wavering commitments, poor ongoing support and inflated fees, in lieu of making a genuine effort.
We had no such issues with Sue and found her energy, communication and business ethic to be second to none. At no time did we feel she wasn't working for our best interests, giving us the confidence to extend our initial contract with her until she found a suitable buyer despite a very quiet period in the real estate market.
Sue understands that as a real estate agent, trust is imperative. To know that our property wasn't just dumped on a website or newspaper (for some ridiculous fee that is required whether it sells or not), Sue backed herself to take on the sale and reach a suitable resolution for us, the seller.
Ultimately, Sue is somebody that actually enjoys being in the real estate business, and it is reflected in her dealings with us and potential buyers. Nothing was too difficult and her enthusiasm ultimately led to a successful sale at a price we were very happy with.
We would have absolutely no hesitation in recommending Sue to anybody wishing to sell their property.
Thank you Sue for your patiences and sustained efforts, and we wish you all the best for the future.
Mike and Deb Harris-Walker
Tania Rychtowski
8th Nov 11
TOONGABBIE
Sue Lobsey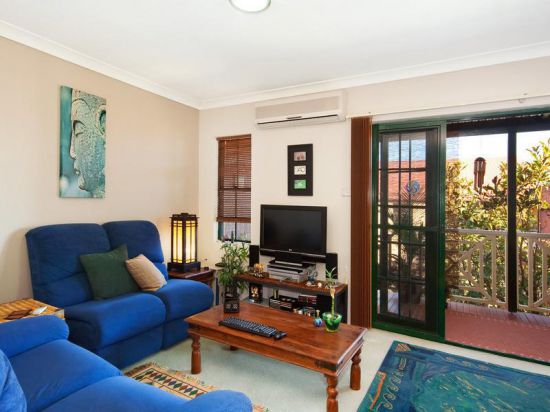 Selling my unit with Sue Lobsey was totally exceptional. Sue was friendly and professional right from our very first meet, I honestly couldn't of asked for more.
Amazing, I sold my unit in just 2 weeks. More surprisingly was the fact that I sold for substantially more than what the 'local' real estate agents suggested and offered. I requested that there be no 'For Sale' sign and we didn't even advertise in the local papers or glossy magazines, the power of the internet, unbelievable... I say 'smart'
I recommend anyone who wishes to sell their property, to sell via Sue without a doubt and don't let your local real estate agents under sell you as that seems to be the growing trend these days and it really does affect the value of the suburb and the whole community!!
Well done Sue, I am already referring you to friends and colleagues
Pete & Anne Glass
4th Nov 11
Sue Lobsey
We would highly recommend Sue to anyone looking to sell their property. We've tried numerous agents over an extended period of time and couldn't be happier with the result she has now achieved for us. Her cheerful personality, enthusiasm, reliability and hard work combine to not only make any potential buyers feel comfortable when viewing the house, but when it comes to the business end, will ensure that all critical aspects are dealt with in an efficient and professional manner. She also provides a timely and realistic update on each viewing party, so that we have a clear sense of what may or may not eventuate in each instance.
Steve & Linda Allen
10th Aug 11
Sue Lobsey
We recently purchased the property of our dreams through Sue Lobsey and could not be more pleased. Throughout what would normally be a stressful time, Sue was there for us every step of the way. Sue's honesty and integrity were second to none. Sue is a true professional in every sense of the word and we would highly recommend her to anyone buying or selling. If you want the job done well- you need Sue Lobsey
Chris & Yvonne Perkins
1st Jun 11
Sue Lobsey
What an absolute pleasure it has been for us to have Sue represent us in both the recent sale of our existing property and the purchase of our new property. Sue's friendly, honest advice and support has guided us through this potentially anxious period trouble free. She has always been more than generous with her time and availability around our needs. As the principal of her business you can rely on Sue to provide first class professional service directly to her clients at all times. We would certainly recommend Sue to anyone either purchasing or selling property. She will get the job done!
Ian & Sue Saunders
13th Apr 11
Sue Lobsey
Over the years I have dealt with a large number of real estate companies and estate agents and of late in my role as General Manager I have been extensively involved in the purchase and sale of commercial and investment properties. In the majority of the cases I have found the process formal and relatively efficient but I can honestly say that I would describe the relationship bewteen myself as either vendor or purchaser and the agent as being removed. Given the process can be quite stressful on occasions it would of been nice to be treated as a human being and not just a pay cheque.
My faith in the industry has now been restored after meeting Sue Lobsey, her effervescent nature, quality communication, caring attitude and professionalism shines with every meeting and phone call. I first communicated with Sue via phone and arranged a meeting to view our new home, Sue bounced out of her car with an all encompassing smile and proceeded to give me an informative tour. It was clear the vendors were at ease in her presence and I felt that all my issues well covered. The next day Sue took my wife on a similar tour and immediately won her over through her openess.
The professionalism througout the whole sale process was impressive, yes Sue was working for the vendors, but was ensuring that we were thrilled with our purchase.
Whether you are a purchaser or a vendor I can do little else other than to highly recommend Sue Lobsey and her company Lobsey Property.

Geoff & Sue Hutchings
19th Feb 11
Sue Lobsey
Dear Sue,
Firstly thank you kindly for all your attention to detail during our recent sale.
Geoff & I are truly happy with the service you provided and we recommend your highly.
Once again a huge "thank you"

Geoff & Sue Hutchings
Rachel & Adam McCranor
20th Dec 10
Sue Lobsey
We would like to thank you Sue, for helping us purchase our first home. Being first home buyers we were warned of preying agents who may take advantage of our inexperience however throughout the entire process we felt well looked after and that you were doing your absolute best to work in the vendor and purchaser's best interest. I am in the Real estate Industry and can clearly see that you have a very successful future ahead of you, thanks again Sue.
Rachel & Adam McCranor
Bruce, Rod & Annie Hall
29th Aug 10
Sue Lobsey
Your advice throughout has been very sound and we appreciate that with your local knowledge and contacts we were able to secure the sale relatively quickly. You always kept us informed of any developments and were always contactable when needed. Thanks Sue for your professionalism and expertise.
Dave And Violet Worrall
23rd Aug 10
Sue Lobsey
Thank you Sue for all your help and assisitance with the purchase of our new home. We will be recommending your services to anyone we know or meet who is looking to purchase or sell, Once again thank you.
Shannon & Julia Wade Wilberforce
28th Jul 10
Sue Lobsey
I'm writing to thank you Sue for selling our property. The circumstances surrounding our sale became very difficult and I thank you personally for your professional approach and admirer you for your resolution skills in negotiations. Your professionalism has renewed my faith in the Real Estate sales industry. Your devotion to your business is highlighted by the fact that you return phone calls and don't make false promises, you should be commended for your sincerity. Once again thank you so much.


J & B Brian Wilberforce
4th Jun 10
Sue Lobsey
Our home was very special to us, and we wanted to make sure we chose the right person to sell it. From the moment we met Sue, we were very impressed with her dedication and attention to detail and knew she would do a fantastic job. Sue went above and beyond what a normal real estate agent would do to make sure we achieved our desired outcome. Sue was a fantastic communicator and negotiator and kept us well informed of any enquiries made about our home. Our house was sold within record time and for a record price! We would have no hesitation in recommending Sue to anyone considering selling their home.
D White, Castle Hill
27th Jan 10
Thank you for acting in relation to my recent successful sale.

Your professional conduct and friendly manner was very much appreciated.

Particularly welcome was the fact you kept me so well informed of
negotiations and acted so promptly on instructions.
Kevin and Coral Smith, Grose Vale
27th Jan 10
We are very excited for Sue starting up her own Real Estate Agency which we are sure will be a great success. We have had quite a number of dealings with Sue over many years and have found her to be professional, honest and reliable. Sue keeps the client up to date and constantly touches base even when there is nothing to report. She has our property for sale and is looking for another property for us to purchase. Her knowledge of the industry and in particular her knowledge of the Hawkesbury area along with dedication to service will ensure her success. We wish her all the best not only for the sale of our property but for all the future sales which will certainly come her way.
P&C Ferguson, Wilberforce
1st Jan 00
AMAZING, Our property sold the first day the sign was posted. And for the price we wanted. We are extremely happy with the way in which our negotiations were handled by Sue and we would not use any other agent. We recommend LOBSEY PROPERTY to anyone wanting to sell. A huge thanks Sue, and we wish you every success with your new agency!!!
Mr and Mrs Maher, Box Hill
1st Jan 00
Sue Lobsey conducted our recent property sale expertly.

We found Sue to be a professional in all aspects.The integrity and caring attitude shown to us as our requirements and requests were listened to and acted upon were a pleasure. All relevant information was passed on as proceedings progressed smoothly.

Sue has excellent and persuasive communications skills. The enthusiasm and interest given to her chosen profession of real estate was obvious in all areas.
Mr & Mrs Bennett, Kurrajong
1st Jan 00
We just wanted to say a HUGE thank you for all your hard work in selling our block of land and for selling it at such a good price! You truly are amazing! After having it with other agents prior to giving it to you we would never sell through anyone else again. Thanks for always keeping us in the loop, for the great service & nurturing the sale through to the delicate end! We know we would never have sold it without you. We tell everyone we know how great you are! Thanks so much Sue!